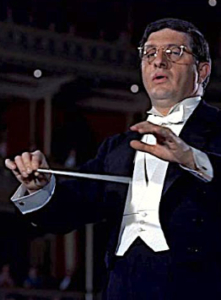 "My 
Obsession
 score has two distinct elements: romance and tension. They usually go hand-in-hand. 
Obsession
 is a very strange picture, and a very strange score, even for me. I don't remember writing it, I was so carried away with the picture. It all came to me so quickly, I don't know where from. And I identified with the girl, how she felt."
Bernard Herrmann, excerpted from various interviews.
Bernard Herrmann's penultimate film score was an important milestone in his immense career for Brian De Palma´s classic melodrama  Obsession (1976) written by Paul Schrader and starring Geneviève Bujold, Cliff Robertson and John Lithgow.
Orchestration by the composer.
INSTRUMENTATION: Flute, English Horn, 4 French Horns, 2 Harps, Organ, Strings (10,10,8,8,4)