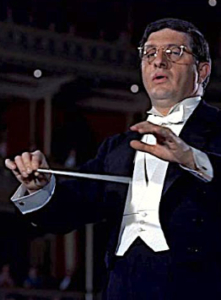 "My 
Obsession
 score has two distinct elements: romance and tension. They usually go hand-in-hand. 
Obsession
 is a very strange picture, and a very strange score, even for me. I don't remember writing it, I was so carried away with the picture. It all came to me so quickly, I don't know where from. And I identified with the girl, how she felt."
Bernard Herrmann, excerpted from various interviews.
Bernard Herrmann's penultimate film score was an important milestone in his immense career for Brian De Palma´s classic melodrama  Obsession (1976) written by Paul Schrader and starring Geneviève Bujold, Cliff Robertson and John Lithgow.
In a career often spent paying tribute to Alfred Hitchcock with the likes of Dressed to Kill, Blow Out and Body Double, Obsession even today stands as De Palma's ultimate fever dream homage to the director who'd made Herrmann a household name as the romantic master of musical suspense during an eight-film collaboration, no more so than with 1958's Vertigo. Obsession remains his most fervently romantic, and dare one say innocent attempt to recreate the studio gloss of a time when outright violence and sex were left to the mind's eye, its rage and sensuality truly made explicit in its music. It's a powerful, stylistic subtlety that increasingly made Obsession into the filmmaker's most discerning cult film.
Herrmann returned to his grandly symphonic style and composed a stunning score, filled with powerful themes, ominously underlined by an organ, or a harp, sometimes with abrupt choral flourishes, in eerie evocations of a mystery. He again created an unusual combination to underscore the drama: a large cathedral organ and timpani as primary musical signature characters, and a small choir of wordless and sighing female voices, horns, winds, and strings. Herrmann died before Obsession was released. In 1977 he received two Oscar nominations in the same category for his two final film scores: Obsession and Taxi Driver.
Orchestration by the composer.
INSTRUMENTATION: Flute, English Horn, 4 French Horns, 2 Harps, Organ, Strings (10,10,8,8,4)