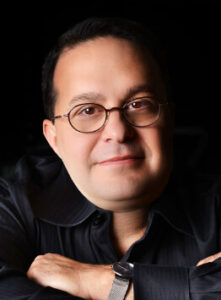 A HOPEFUL PLACE: A SONG CYCLE FOR SOPRANO & CHAMBER ORCHESTRA is a nine-movement song cycle composed by Dan Redfeld, following a woman's journey through life from birth to death. Librettist John Gabriel Koladziej describes the piece as a a life-cycle-song-cycle. Across the many movements, Redfeld and Koladziej explore the various stages of life, such as the adventurousness of early life in "Childhood," the confusion of adolescence in "Words They Never Say," and the joys, pleasures, love, and possibilities found in adulthood in "No Longer a Child / Somehow," "Vocalise," and the jazzy "Bacchanal." The piece culminates in "A Hopeful Place," a poignant meditation on pain and hope drawing from the experiences of the composer and librettist in post–9/11 America. The piece closes with the elegiac "Evensong" and the finale "Moments / I Wish You Music."
The recording, which you can hear in its entirety below, is issued by Navona Records.
To order click HERE.
Music by Dan Redfeld
Text by John Gabirel Koladziej
Soprano: Kristi Holden
The Hollywood Symphony Orchestra, conducted by the composer
INSTRUMENTATION: 1,1,1,1 / 2,1,0,0 / Perc:[Timp, SizzleCym] / Piano, Harp / Strings
NOTE: In addition to the full orchestra version, a reduction for solo piano is available.